Small (1/20th scale) Scale Plank House Model

These are the smallest scale model plank houses we have completed to date. The base is approximatel 16 inches by 16 inches and the plank house itself is 12 inches by 12 inches excluding the roof overhang. This model is built with all the accuracy and detail of our larger scale models. This model does not include a display table, rather it is more suited to being displayed on your table or desk. Also, unlike our larger models, there is no pit inside and the rear wall is closed in. All of our models are crafted from reclaimed/recycled old growth redwood.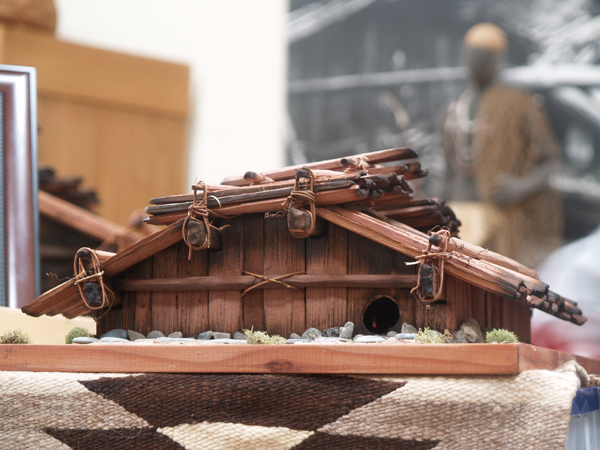 This model is now for sale for $1850.

Click here for more photos of our small scale plank house.

We also have created 1/8th scale and 1/6th scale plank houses. We can custom build the houses and displays to suit your needs.
We look forward to your return visit!
Ernie, Dale Ann, Marlon and Mike
Email: [email protected]